Caring For Your Whiskey Grail
Daily Care
The Whiskey Grail is appropriate for temperatures between 35°F and 120°F. Hot beverages may melt the wax coating; It's the WHISKEY Grail, not the Coffee Grail!

To clean, hand wash with soap and water and allow to dry. The Grail is NOT dishwasher safe! For longer term maintenance, check out our Grail Butter and follow the instructions below.
Grail Butter
For long term care: Maintain the glossy sheen of your Whiskey Grail with Grail Butter, a beeswax-based and all natural wood finish.
Regular price
Sale price
$7.00 USD
Unit price
per
Sale
Sold out
View full details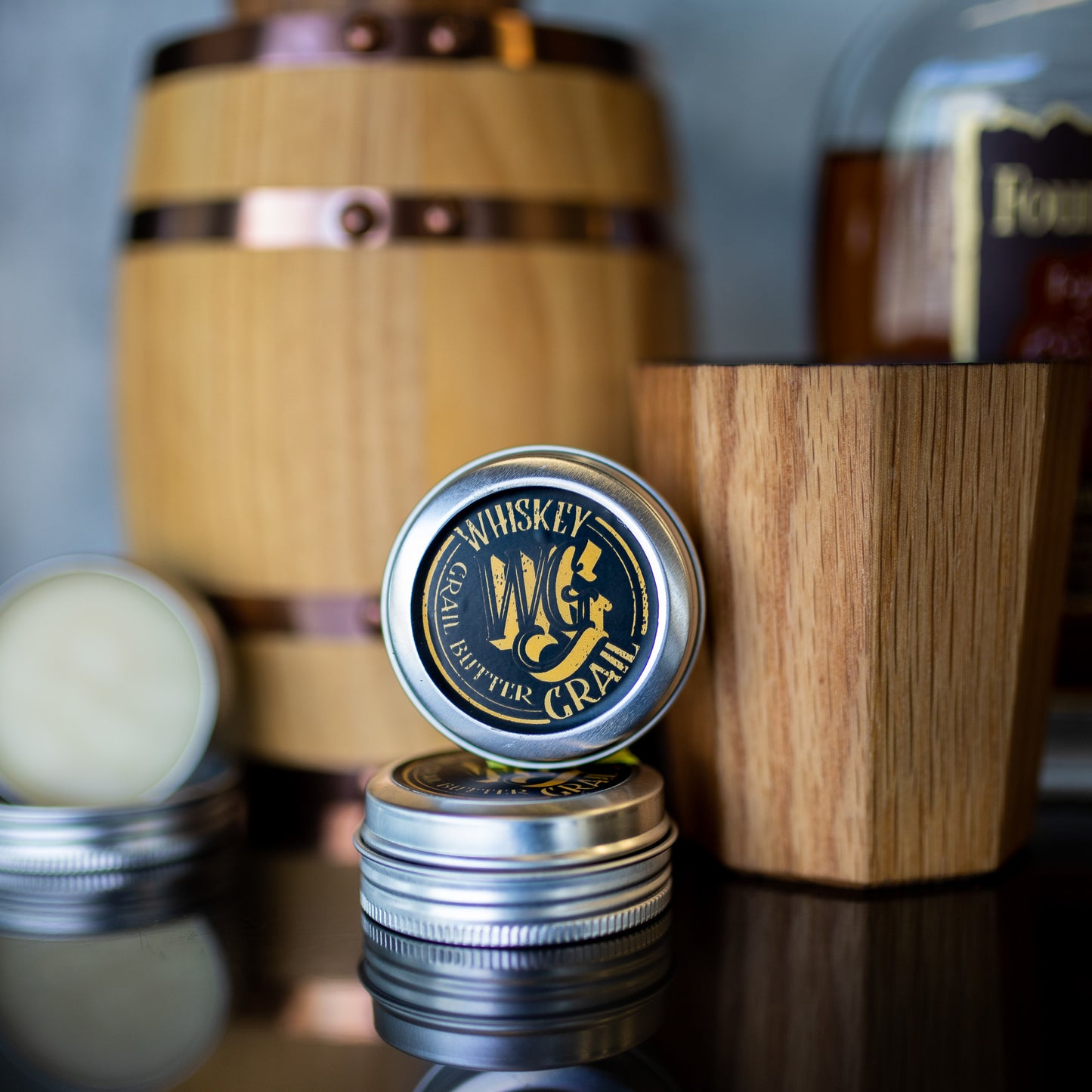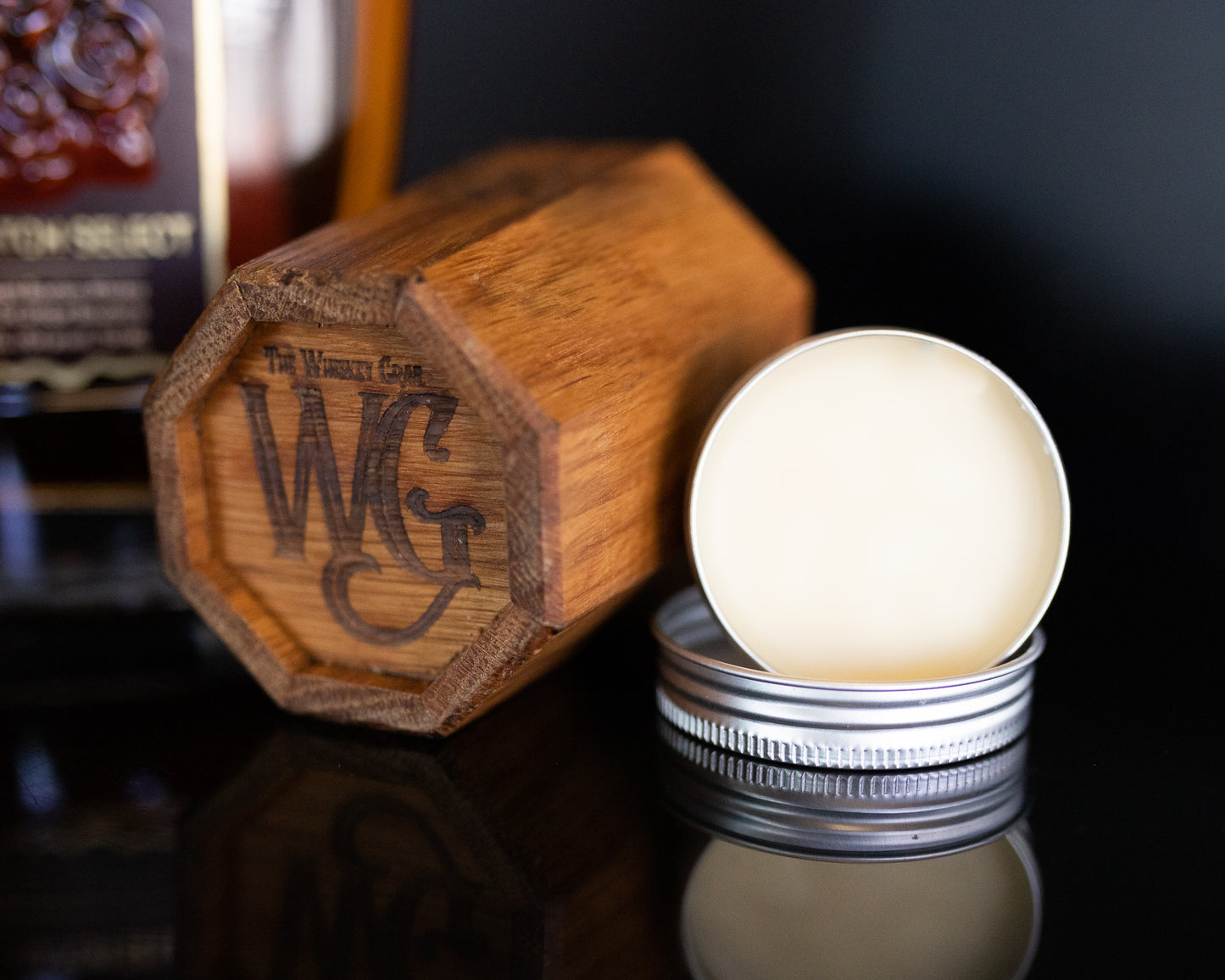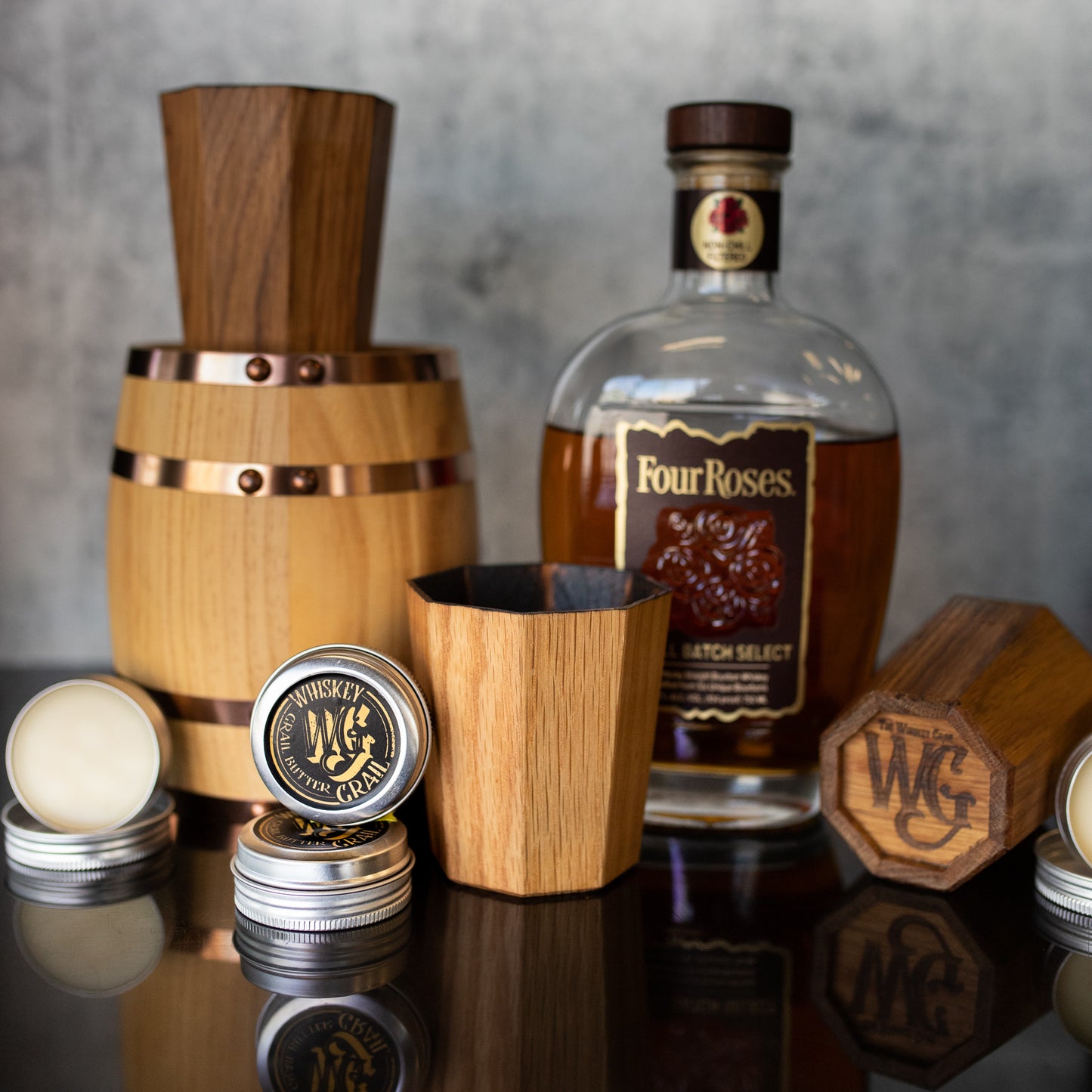 Longterm Care
Step 1

Using a cloth or paper towel, apply light pressure on your Grail Butter to pick up the wax.
Step 2

Apply Grail Butter across the exterior faces of the Grail with medium pressure, taking care around any engravings not to tear the cloth.
Step 3

Allow the Grail to rest a few minutes with the wax on the surface. The Grail should feel waxy to the touch at this point.
Step 4

Using a clean cloth, buff off excess wax with a small, quick circular motion and moderate pressure.
Step 5

Enjoy your favorite bourbon in your lustrous Whiskey Grail!